Product Summary
The XC3S2000-4FGG900C is a Field-Programmable Gate Array. It is specifically designed to meet the needs of high volume, cost-sensitive consumer electronic applications. The eight-member family offers densities ranging from 50,000 to five million system gates. The XC3S2000-4FGG900C builds on the success of the earlier Spartan-IIE family by increasing the amount of logic resources, the capacity of internal RAM, the total number of I/Os, and the overall level of performance as well as by improving clock management functions. Numerous enhancements derive from the Virtex-II platform technology. The XC3S2000-4FGG900C enhancements, combined with advanced process technology, deliver more functionality and bandwidth per dollar than was previously possible, setting new standards in the programmable logic industry.
Parametrics
XC3S4000-4FGG676C absolute maximum ratings: (1)Internal supply voltage:–0.5V to 1.32V; (2)Auxiliary supply voltage:–0.5V to 3.00V; (3)Output driver supply voltage:–0.5V to 3.75V; (4)Input reference voltage:–0.5V to VCCO+0.5V; (5)Voltage applied to all User I/O pins and Dual-Purpose pins:–0.5V to VCCO+0.5V; (6)Voltage applied to all Dedicated pins:–0.5V to VCCAUX+0.5V; (7)Junction temperature:- 125℃; (9)Storage temperature:–65℃ to 150℃.
Features
XC3S4000-4FGG676C features: (1)Revolutionary 90-nanometer process technology; (2)Very low cost, high-performance logic solution for high-volume, consumer-oriented applications; (3)SelectIO signaling; (4)Logic resources; (5)SelectRAM hierarchical memory; (6)Digital Clock Manager (up to four DCMs); (7)Eight global clock lines and abundant routing; (8)Fully supported by Xilinx ISE development system - Synthesis, mapping, placement and routing; (9)MicroBlaze processor, PCI, and other cores.
Diagrams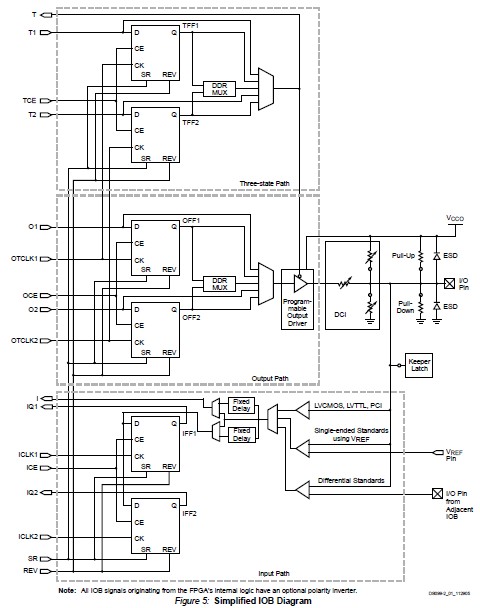 Image
Part No
Mfg
Description
Pricing
(USD)
Quantity

XC3S2000-4FGG900C



SPARTAN-3A FPGA 2M STD 900-FBGA

Data Sheet


Image
Part No
Mfg
Description
Pricing
(USD)
Quantity

XC3S1000

Other



Data Sheet

Negotiable

XC3S1000-4FG676I



IC FPGA SPARTAN 3 676FBGA

Data Sheet



XC3S1000-4FGG320C



SPARTAN-3A FPGA 1M STD 320-FBGA

Data Sheet



XC3S1000-4FGG320I



IC SPARTAN-3A FPGA 1M 320-FBGA

Data Sheet



XC3S1000-4FGG456I



SPARTAN-3A FPGA 1M STD 456-FBGA

Data Sheet



XC3S1000-4FGG676C



IC SPARTAN-3 FPGA 1M 676-FBGA

Data Sheet



| | |
| --- | --- |
| 0-1: | $51.36 |
| 1-25: | $44.67 |
| 25-100: | $38.85 |